... a second-hand bookshop located in the centre of Stratford upon Avon, birthplace of William Shakespeare. We stock second-hand, rare and antiquarian books covering a wide range of subject matter; fiction and non fiction, old and new. Whether you are looking for an inexpensive holiday read or a very special present it is well worth while paying us a visit.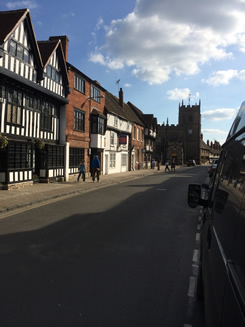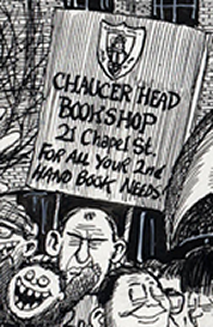 Only a small proportion of our stock is listed on-line, so we highly recommend a visit to our real life, bricks and mortar shop.  You can't beat the feel, smell and atmosphere of an actual bookshop. Anyway, the best books are the ones you didn't know that you wanted ...
To find us:
We are located at 21, Chapel Street, Stratford upon Avon, CV37 6EP.
Stratford on Avon railway station is a ten minute walk away, keep going towards the town centre until you get to the roundabout by Barclay's Bank, then turn right along the High Street.  Chapel Street is straight on, in the next block. If arriving by bus the town centre stops are in Wood Street and Bridge Street. These streets are linked by the roundabout by Barclay's - once again turn onto the High Street and follow your nose.