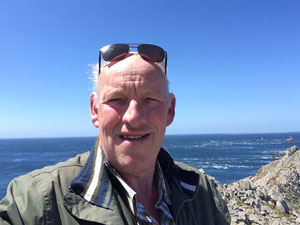 A photo of Richard in holiday mode. (For some reason all the ones of me not on holiday make me look all haggard. Funny, that.)  
The Chaucer Head Bookshop, Stratford, has been owned and run by Richard and Vanessa James since 1998.
Dave helps out for a few hours a week, and performs miracles of self-discipline by entering all the on-line books for sale listings.